What I Offer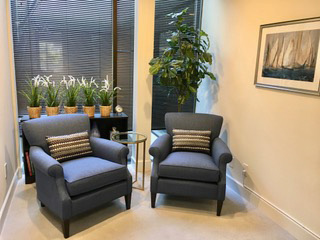 I see adult patients for medication management, individual psychotherapy, or a combination of both.
Medication Management
These appointments last approximately 25 minutes and are mostly focused on initiating or adjusting medication. I often meet with patients at least monthly at the beginning of treatment. Once remission (or substantial improvement) is achieved, appointment frequency can be reduced to every 2-3 months.
Individual Psychotherapy
These appointments are 45-50 minutes long. Therapy tends to work best if you are able to come in for weekly sessions. If you would like to participate in therapy but aren't sure if you can commit to weekly sessions, please contact me to discuss this further.